At Solentro you can make your own book, photo book, photo album, wedding book, graduation book (yearbook), christening book, book of remembrance, blog book, retirement book, "my first book", cook book etc.
Celebrate Your Pet with Solentro
Do you have a furry friend who holds a special place in your heart? Why not create a personalized book to celebrate your pet's unique personality and cherished moments?
 You can add your favourite photos, quotes (woof woof 😄) and captions to create a one-of-a-kind tribute to your furry companion.
Whether you want to create a book of your pet's adventures or a collection of their funniest moments, Solentro makes it easy to bring your vision to life. So why not immortalize your beloved pet in a unique and personalized way? Create your book or photo album with Solentro and show the world just how special your pet is to you.
On August 9, bookworms around the world come together to celebrate Book Lovers Day. It's a day dedicated to the joy of reading and the enchanting worlds that books transport us to.
What better way to mark this special occasion than by curating your very own personal library with Solentro? Create a collection showcasing your love for books, with reviews, recommendations, and personal reflections.
Book Lovers Day is the perfect opportunity to celebrate the written word and honor the authors who have touched our lives. Let Solentro be your creative platform to design books that evoke the magic of reading and inspire others to discover new literary treasures.
Make your photo book either online or via our app. Our app is perfect for a pure photo book with little or no text. If you want full freedom to design any type of photo book then make it online.
Create a unique poster from your own images or choose amongst our beautiful & handpicked artwork carefully selected to suit your home. All our posters are printed on the best paper available (MultiDesign 200 g-paper). Also available with a well-crafted wooden frame in three different colors.
Now you can, in a fully automated way, make your own photo book. When you upload your images to Solentro you can easily choose the book to be filled automatically with your photos - it does not get easier than this!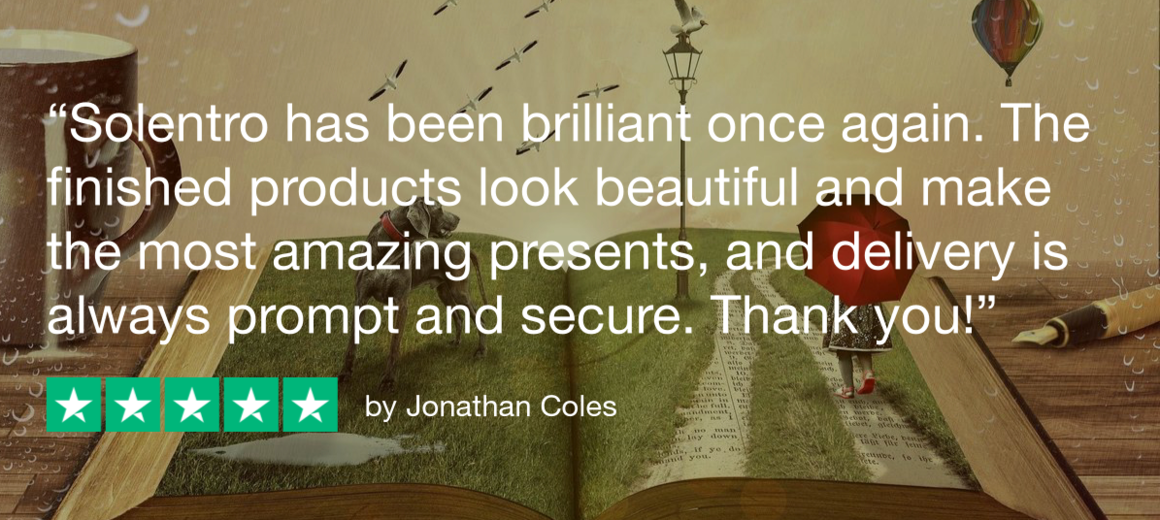 Best wishes from all of us at Solentro ☀️
You are receiving this newsletter because you are a customer or an account holder at Solentro.